A young man who started up the Wicklow Triple-A Alliance in Wicklow as a lobby group for parents of Autistic children and other conditions has now progressed himself into the position of Minister of Health in Ireland.
But now that he climbed up the ladder and forgotten where he started, he takes issue with those who raise concerns and in particular to the HPV vaccine. A young man who has lost the real feel for connection to the concerns of parents.
Bishop Cullinane came out and made his comments and why not. Isn't it a democratic society, freedom of speech is no crime. We heard comments from various people on this and of course, if they were on the same side as the Minister, it would be received gratefully. 
The Minister is quoted as saying "Keep your view to what your area of expertise is". Yes, Minister, we have aired our views as concerned parents but you along with the HSE have chosen to ignore us. What about the non-medical Dr's giving advice but that is probably ok in your eyes because they are on your side. You along with the HSE are hiding in the long grass. You couldn't even answer a question asked in the Dáil on the matter but took the opportunity to promote the vaccine. A disgrace to the citizens of Ireland that you chose to bypass the actual question asked. https://informparents.wordpress.com/2017/09/28/minister-unable-to-answer-the-question-or-else-he-didnt-understand-it/
The Minister goes on to appeal to everybody to accept that the best people to advise on vaccination are qualified doctors, pharmacists and scientists, those same people who have received payments from pharma companies as if nothing was wrong.  
And even after all this, we are still waiting for you to take up our offer of a meeting. Why are you afraid to meet with us? We all know why but we will give you the task of working that out for yourself Minister.  
Minister berates bishop for 'ignorant' vaccine comments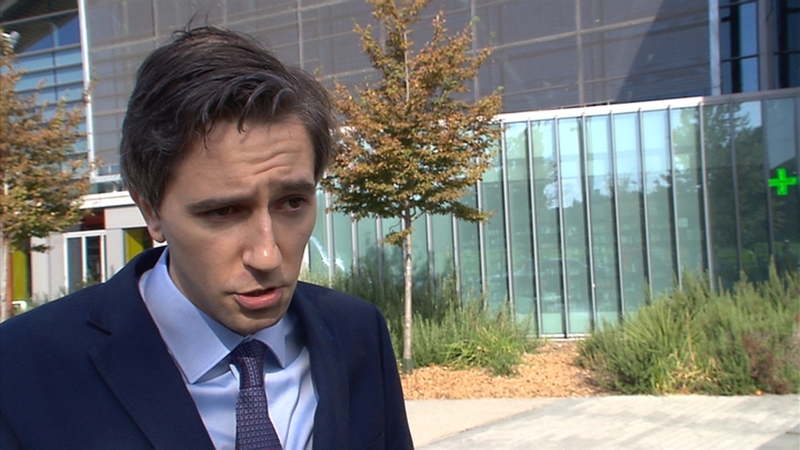 Minister for Health Simon Harris has described as "ignorant" and "pathetic" suggestions by the Catholic bishop of Waterford and Lismore that vaccinating 12-year-old girls against the human papilloma virus (HPV) could lead to promiscuity.
Mr Harris said the suggestion shows how ignorant Bishop Alphonsus Cullinane is on the issue.
Yesterday on WLR local radio, Bishop Cullinane referred to the HPV vaccine saying: "It's not only a medical issue, it's a lifestyle issue".
Adding that it affects the lifestyle of young people in the country, he said: "We have to do better than to give our boys condoms and our girls injections at the age of 12."
Speaking to reporters in Dublin today, Mr Harris said: "Some of this week's attempts by the bishop to purport to be a medical expert have been extraordinarily disappointing, extraordinarily dangerous and damaging to a very important public health campaign."
Asked to respond to Bishop Cullinane's statement that Japan had stopped administering Gardasil, the proprietary name of the HPV vaccine used in the Republic of Ireland, and that Denmark had replaced it, Mr Harris said he did not share the doubts the governments of those countries have about the drug.
"No, not at all," he said.
"This is a very clear issue. The World Health Organization, the European Commission and the EU's Medicines Agency have all looked at this drug.
"We've a drug in the country that saves girls' lives from cancer. Three hundred women in the country this year will get cervical cancer.
"Sadly nearly one hundred of them will die. I've nothing but respect for an individual who has a view but what I'd say to people is: 'Keep your view to what your area of expertise is'."
The minister continued: "Bishops I'm sure have many good qualities. Medical doctors they are not.
"And if anybody wants medical advice, talk to a medical expert. That's where I get my medical advice from, not from the church."
Asked to respond to Bishop Cullinane's comment that administering the vaccine to pre-teen girls effectively promotes promiscuity, Mr Harris responded: "That only shows how ignorant he is on this matter. That's quite a pathetic thing to say.
"And don't believe me. Talk to medical experts about it. The reason you vaccinate children at that age at school is to prevent them from picking up cervical cancer at a later stage in life. It is the most optimum time to vaccinate our children. And that's not my view. It's the view of all the medical experts.
"So please could we have our bishops stick to what our bishops are good at doing and allow our doctors drive the public health agenda.
"And I'm not going to tolerate a situation whereby we try to have people who are not medical experts – whatever field they're in – that purport themselves to be experts.
"Too many, too many unnecessary deaths are happening in this country because of cervical cancer," Mr Harris said.
He appealed to everybody to accept that the best people to advise on vaccination are qualified doctors, pharmacists and scientists.
"And their medical evidence is absolutely crystal clear in relation to this."
He urged members of the public to read information on the hpv.ie website and to talk to their doctors and pharmacist and to then make an informed decision.
"That's where you'll get the best information," he concluded.
https://www.rte.ie/news/2017/0929/908580-hpv-vaccine/